The Business Opportunity, and why Team Beachbody is the solution Towards Financial Freedom
There are not many companies these days that can do $400 million in sales and remain relatively anonymous.
Yet Beachbody, a private company, grossed nearly as much as Groupon did last year and very few people talk about the robust engine that is behind exercise workout programs like P90X, INSANITY and Turbo Jam.
Under the leadership of co-founder Jon Congdon and Carl Daikeler, the company has developed a business model that seems to be Teflon, turning successful converts of its programs into network marketers who ensure that the brands flourish.
Many multi-level marketing companies are based on building a network of sellers and distributors getting rewarded based on the size of their network.
Most often, the people who have gotten in on the ground floor reap the greatest benefits while those late to the game struggle to make money.
What makes Beachbody's network of distributors, called coaches, so successful is that these people have done the programs and are often in incredible shape. Their testimonial and therefore their business relies on how good they look, not whether they tell friends that a certain superfruit drink helps them have more energy or cures their stomach problems.
It seems like, more often than not, network marketing thrives on results which can't be verified, but if my fat friend shows up with a six-pack, I'll be more likely to believe he was doing an intense workout program.
Since starting the network marketing program three and half years ago, Beachbody now has 51,000 coaches who take a cut of videos and nutritional products they sell. Beachbody coaches sell $1 million worth of nutritional shakes under the brand's Shakeology name a week. And it's not cheap at around $120 for a month worth of servings.
"We could have built this company's sales a lot faster at retail by selling at Walmart and Target," Daikeler said. "But selling it through direct television (infomercials) and through our network works better for us."
Daikeler says that his coaches serve as walking billboards and salespeople who want to help their family and friends by helping them lose weight through the company's exercise programs. This is unlike many other multi-level marketing companies that solely rely on building a network to make more money.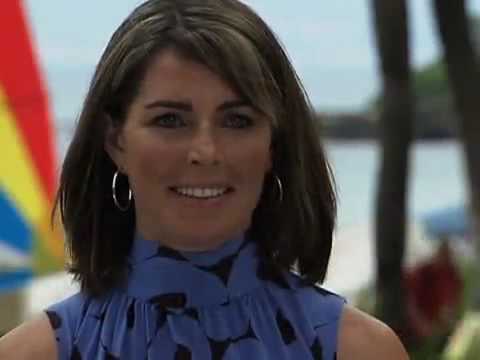 And Daikeler doesn't have to pay for testimonials, a common practice in the infomercial business space he plays in.
"The standard network marketing doesn't work with our model," Daikeler said. "This is not a ponzi scheme where if you're the last one in, you don't have a chance to do well."
While the average lifespan of a multi-level marketer is three months, Daikeler says his coaches remain in the system an average of 18 months. It's why he's confident that by the end of 2011, there will be 150,000 coaches.
"We don't promise it will replace your every day job," Daikeler said. "That has been the case with about 1,000 of our coaches. But what it does for others is it keeps them in shape. In order to continue to have credibility selling, you need to continue to keep up. And so, it allows the people who want to fight obesity, to be motivated by the fact that they have skin in the game."
By continuing to have more and more videos – P90X led to a harder workout, INSANITY, and that program is leading to The Asylum, which will come out in a few weeks – I don't see Beachbody slowing down any time soon. And the non-traditional, more patient route of using those converted to the brand by really using it is a smart approach that I think will pay off nicely down the road.

(Darren Rovell: CNBC Sports Business Reporter)