P90X2™ is the sequel to Beachbody's best-selling workout program, P90X. With P90X2 workout, P90X grads can get even stronger, more flexible, and more ripped. This program is designed for maximum intensity and efficiency. In fact, this completely new 90-day program features cutting-edge workouts so intense, we only let you do them 5 days a week.
Keep browsing around for more detailed information and then be one of the first to experience the long-awaited follow-up to P90X.
Muscle Confusion™ 2
If you doubt your muscles could feel any more confused than the first time you did P90X—you ain't seen nothin' yet! P90X2 is going to up the ante with movements, sets, supersets, and complexes that are going to have your muscles so baffled, they won't know which way is up.
Less is More
As intensity increases, training volume needs to decrease to allow more time for recovery, so in P90X2, you'll only be training 5 days per week. Remember what you learned in P90X: The body can only grow stronger at rest. This time around, you're earning more of it. Hard training is all about efficiency, and P90X2 has evolved to the point where less really is more.
P90X2 Workout
The P90X2 program is made up of three phases, each focusing on a different aspect of your fitness: Foundation, Strength, and Performance, that will help your body evolve in ways you never
imagined. You'll begin by improving your foundation, where instability plays a large role. Then you'll build strength and, finally, power, which all translates to improved performance.
Expanding on the original program, P90X2 workout embraces the latest research in applied science to keep your muscles "confused" even longer. The end result is a program that everyone from 5K aspirants to professional athletes can benefit from.
What gives P90X2 its edge?
Dr. Marcus Elliott and the Peak Performance Project.
In order to take P90X2 to the next level, we enlisted the services of Dr. Marcus Elliott. One of the most sought-after trainers in the world of sports, Dr. Elliott now presides over Beachbody's Scientific Advisory Board and has lent his expertise to the evolution that is P90X2. Until now, his groundbreaking training techniques have only been available to world-class athletes. With P90X2, now you can take them home.
P90X2 Review!
Carl Daikeler and Tony Horton during Coach Summit 2011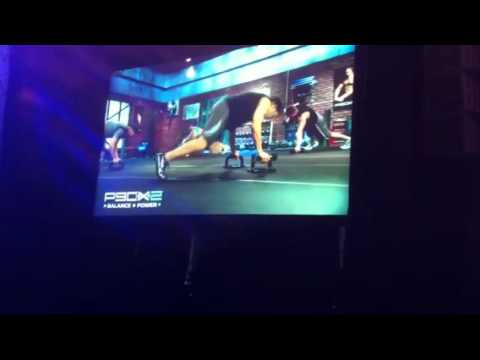 The DVDs
2 FREE Workout DVDs If You Order From Me
If you order from me, a Team Beachbody Coach, you will get 2 exclusive additional DVDs from Tony Horton's world famous 1-on-1 Workout series. They are V-Sculpt and Chest, Shoulders and Tri's plus much more.To ensure you
order from me, Click here! You will want to get your order in before September 5th to ensure you receive your order by Christmas.
Here are some of the DVDs that will be included in P90X2 if not pre-ordered
Core Synergistics 2
Plyometrics
Total Body X
Recovery and Mobility
Ab Ripper X2
Balance and Power Core
X2 Yoga
Chest – Back – Balance
Shoulders and Arms
Post Activation Potentiation P.A.P.
The Science of P90X2
Beachbody is known for doing things right the first time. So when Tony Horton was brainstorming his next DVD fitness program, he consulted with one the nations most respected professional athletic trainers, Marcus Elliott. Marcus trains professional athletes from the NFL, NBA, MLB and more. He is quoted as saying,
"P90X is a better program than most pro athletes use. Many pro athletes that come to me have told me that they have done P90X and bettered their performance. P90X-2 is going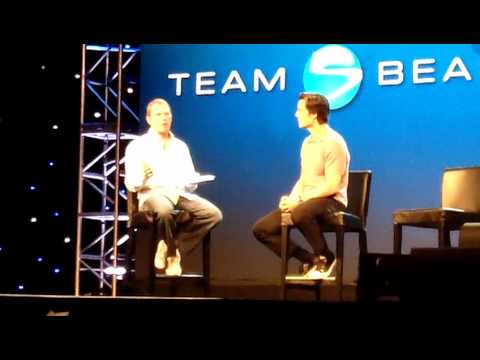 to lead the field in athletic training and the pro sports teams will follow."
At the heart of P90X-2 is Post Activation Potentiation P.A.P. One the hottest and most
studied forms of training today, P.A.P. is a concept of combining a power movement with a strength movement to get more muscle cells involved and create more power. Basically doing a strength movement first wakes up the neurons and muscle cells so that more are engaged when going into the power movement, thus creating more power!
In order to get your copy before Christmas you must pre-order beginning September 1st. When you buy P90X2 from me during the pre-order days from Sept 1 – Sept 5, you will get:

– 2 Bonus DVDs from the Tony Horton One-on-One series
– FREE shipping.
– a chance to win daily and weekly prizes
– a chance to enter a drawing to have Tony Horton himself deliver P90X2 to your front door
– Me as your personal P90X2 coach to help you every step of the way and the opportunity to join our online accountability team

Fatal error
: Allowed memory size of 94371840 bytes exhausted (tried to allocate 4194304 bytes) in
/home/joshuanguyen/YourNewChange.com/wp-includes/class-wp-comment.php
on line
192